This week is Teacher Week over at
Blog Hoppin'
. It's so fun to see all of the blogs that are linked up- what a wealth of knowledge!
Today is "Must-Haves Monday" so I will share a few of the things I HAVE to have at school.
1. Post-it Notes. All sizes. All colors. All shapes. Love these. I usually stash a few packs near my desk, the door, my reading table, my meeting area, in my pocket...you get the idea. :) 3M also has a Post-it website for teachers will all kinds of lessons using their product.
Check it out here
. I also liked this idea from Clutter-Free Classroom:
a Post-it Organizer page
!
2. Coca-Cola- my caffeine of choice since I'm not a coffee drinker. :)
3. Markers. Any kind. I love to use these Project Popperz and/or
Mr. Sketch markers
for my anchor charts. These guys are hard to find so I will probably go back to
Mr. Sketch
when they run out. One year I had the
mega 18-color pack of Mr. Sketch markers
and many of my students went out and purchased a set for themselves. I think I had 6 kiddos with them in their desks!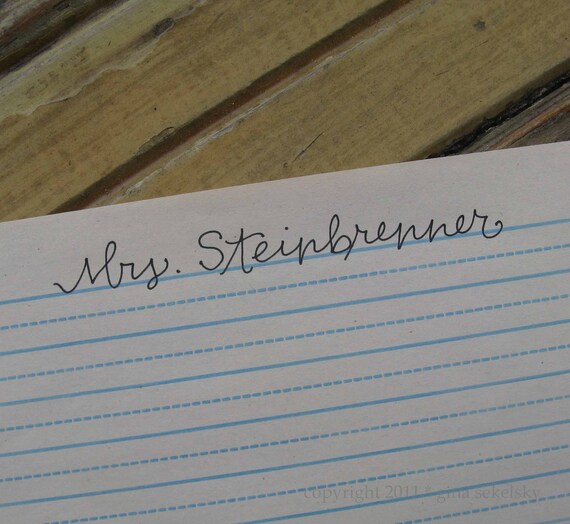 4. A teacher stamp with your name on it. I LOVE mine. I use it daily to stamp my kiddos' planners after checking to see if they had a parent initial them. I ordered mine (not this one but looks similar) as a treat to myself from
Lettergirl on Etsy
because she's a local gal and I l-o-v-e her handwriting. I think you can also get them from
Vistaprint
.
5. A good water bottle for you! I am lucky- we have a Culligan water cooler at my school. I have tried many a water bottle but really like
this simple one
for some reason. I found it at my local grocery store. I am a straw girl, though many of my teacher friends are more "chuggers." I try to fill it up in the morning and again at lunch to make sure I'm getting my daily intake of water.
What are your teacher must-haves??