I'm linking up with The Teacher Wife today to share some must have picture books.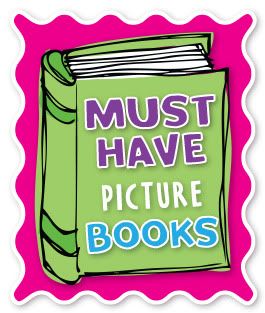 It's SO hard to decide on just five books! I keep all of my favorite read-aloud picture books at school in a special bucket. After I read them, they are put on a shelf of books that aren't allowed in book boxes but can be read during Daily 5 and returned.
Here are some that I like (and my kids enjoy, too!). Click on the picture to find a copy.
A wonderful story about a student who thinks they can't draw and the inspiration a teacher gives.

This one is a fun story about a cat who takes over writing a book about himself. There are other Chester books, too!
A sweet story about a little girl who gets picked on and how she gets puts the bully in his place- in a nice way.
I remember reading this one with my younger sister when I was little. It's about a postman who delivers letters to fairy tale characters. I love this interactive book- you can open up the letters!
A cute story about friendship and my go-to book for teaching about safety!
Head over to The Teacher Wife and link up your own must-haves!